FairPrice (Formerly known as NTUC Welcome) started with a promise to moderate the cost of living for Singaporean. It is our social mission that we are committed at the core of our operations since 1973.

We ensure that daily essential items are made readily available and affordable for our customers, especially through the times of crisis.

Read on to find out more on how has FairPrice contributed to the community over the years:

FairPrice, or NTUC Welcome as some might remember it, was set up with the reason to make the cost of living more affordable for Singaporeans.
Here's a #throwback to our promise first made in 1973.
Check out the now grown up Ah Hock who experienced the price surge for rice as a result of the Gulf War in 1991.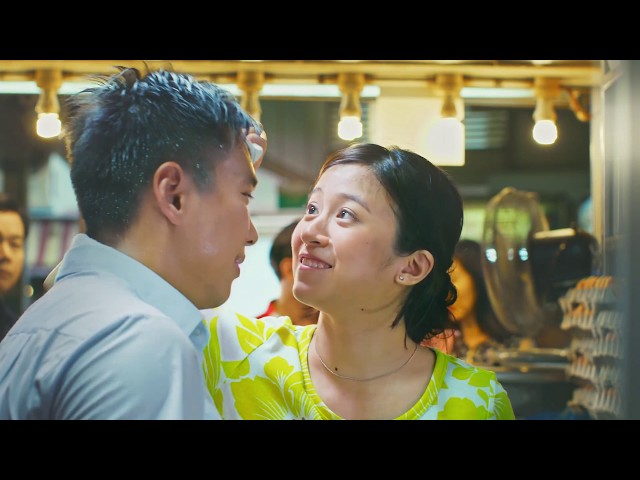 Instead of giving in to rising costs, here's how we worked through the Avian flu egg shortage crisis to ensure constant supply at fair price.
Global oil crisis triggered rising food prices
The global oil crisis started in the early 1970s, where food prices were rising out of control. Essential items were hoarded by unethical merchants to push up prices and profiteering was rife.
During this difficult period, the National Trades Union Congress founded NTUC Welcome (Currently known as FairPrice) to stabilise the cost of living for all Singaporeans and combat against profiteering.
Major blackout
In 1974, Singapore experienced the worst blackout since the Second World War, where 90% of the country was covered in darkness. More than 2 million Singaporeans were affected for more than 6 hours.
During this period, blackout was a frequent occurrence and candles were highly sought after. It became an essential item for the people and NTUC Welcome kept the candle prices steady and affordable.
Let us travel back in time to experience this 'dark' period of time.
Click here to find out more.
Formation of FairPrice
In order to strengthen the objective of maintaining fair prices, NTUC Welcome and Singapore Employees Co-operative decided to merge and formed NTUC Fairprice Co-operative Ltd.
This enabled FairPrice to take advantage of economies of scale in bulk buying, bargaining power and savings on overheads – benefits that were passed on to customers.
Singapore's first post-independence recession
When Singapore experienced its first post-independence recession in 1985, FairPrice introduced a new range of Housebrand products that offers better value and savings to customers.
The Housebrand range includes essential items such as cooking oil, toilet paper and rice. They are priced 10-15% cheaper than comparable brands, so as to ensure that daily essential items are available to Singaporeans at affordable prices.
Today, there are over 2,200 products under the FairPrice Housebrand umbrella.
Gulf war
During the Gulf War, Singaporeans were worried about the fluctuating prices and shortage of rice, and this resulted in anxiety and panic buying.
FairPrice took the initiative to stabilised the price and ensure ample supplies were made available.
Watch the video to find out more

Absorption of GST
When the Goods and Services Tax (GST) was introduced in 1994, FairPrice made the move to absorb the 3% GST for a year.
Furthermore, a basket of Everyday Low Price (EDLP) essential items were introduced, where the items are priced at equal or lower than competitors' to ensure affordability and provide best value.
Asian Financial Crisis
The Asian financial crisis started in July 1997 with the collapse of the Thai Baht. Singapore suffered the spill-over effects of the economic slowdown, and fell into recession in the second half of 1998.
In comparison to the last economic recession in 1985, the retrenchment rate in 1998 caused up to 28,300 workers to be jobless.
Despite the gloomy economy outlook, FairPrice managed to keep their employees in their jobs.

SARS
The outbreak of SARS in 2003 led to the temporary closure of Pasir Panjang Wholesale Market, the main distribute point in Singapore for fresh fruits & vegetables.
Not only did FairPrice helped to stabilise the prices of vegetables by importing from other sources such as Australia, we even capped the purchase limit of vegetables per consumer to prevent traders from sweeping the stocks off the rack.
Going the extra mile, FairPrice also helped to pack and deliver food to those who were quarantined.
Avian Flu
Crisis of the Avian Flu arose when two-third of the egg supplies from Malaysia were banned. Due to the shortage in supply, the price of eggs and poultry began to increase rapidly.
FairPrice acted promptly to hold the prices of its stockpile of frozen poultry and limit the purchase of eggs. Such measure was unpopular but necessary, in order to prevent traders from profiteering by buying eggs in bulk and re-selling them at higher prices.
FairPrice also continues to import eggs from Australia and New Zealand and additional supplies of frozen poultry from Brazil, the United States and Europe, to ensure adequate supply for it's consumers, as well as moderating the raid increase in prices.
Even after the import ban was lifted and the supply of egg returned to normal, FairPrice reduced the price of its Malaysian eggs to the pre-ban level to ensure the essentials made affordable.
Dengue Outbreak
In 2005, FairPrice play their part in fighting against the Dengue Outbreak by supplying anti-dengue products at designated special anti-mozzies corners within the stores.
During a visit by NTUC and union leaders to construction sites, FairPrice sponsored 1,000 sets of goody bags that were distributed to workers.
GST absorption
Since the introduction of Goods and Services Tax (GST) in 1994, FairPrice has activated GST Absorption programme several times in 1994, 2003, and 2004.
When the Goods and Services Tax (GST) rate was raised once again from 5% to 7% in 2007, FairPrice absorbed the 2% GST increase on 400 essential items for six months, starting 1 July 2007. The measure cost FairPrice $2.8 million.

Rice crisis
When rice prices skyrocketed in 2008 due to global events that have an adverse effect on food prices, FairPrice was the last supermarket retailer to raise prices and the first to drop prices.

Inflation & Economic Downturn

To help customer cope with the rising prices during the economic downtown, FairPrice introduced the Stretch Your Dollar programme that aims to let customers save up to S$12 million for their grocery shopping.

This programme includes initiative like:
FairPrice Housebrand
Yellow Dot
Everyday Low Price
Linkpoints
Pioneers OK!
2% seniors citizen disocunt
Must Buy
Purchase with Purchase
This is how we strive to make every day better by moderating the cost of living. A promise we kept since 1973.
Inflation
To help consumers cope with rising inflation in 2011, FairPrice resurface the "Stretch Your Dollar" programme that was first ran from 2007 to 2009.
On top of the various initiatives to help combat against inflation, the programme also gave customers a 5 per cent discount on 500 of FairPrice's essential housebrand products, as part of the continuing effort to prevent affordable essentials items to the customers.
Majors floods in Thailand
When major floods hit Thailand in 2011 and threatened to influence rice prices yet again, FairPrice initiated a price freeze on its Housebrand rice imported from Thai and Vietnamese.
This helped to prevent traders from taking advantage of the flood and increase the value of the grain.

Haze
When Singapore experienced haze in 2013, prices for face masks fluctuated wildly. Although face masks are not widely available in FairPrice, arrangements are made with our contacts to ensure that it is being made readily available to the community at affordable prices.
To deter merchants from hoarding and profiteering by reselling the face masks, quantity purchase limitation were put in place. This would also ensure that there is price stability and sufficient quantity of face mask to benefit as many households as possible.
LOOK OUT FOR TIPS TO SAVE MORE
STRETCH YOUR GROCERY DOLLAR
Yellow Dot
Look out for our Yellow Dot icon to help you to find the lowest priced items within the product selection! Covering a wide range of daily essentials, you can be assured that you're stretching your dollar whenever you pick up a Yellow Dot item.
Every Day Low Price
Everyday Low Price (EDLP) was introduced to help Singaporeans cope with the rising cost of living. These products are priced equal to or lower than competitors to ensure affordability. Look out for this icon to enjoy best value!
FairPrice Housebrand
Enjoy great savings with a wide range of good value and quality daily essentials that are priced on average 10% - 15% cheaper than comparable products of popular brands. Choose from over 2,000 products ranging from fresh and processed foods to toiletries and household items when it comes to FairPrice Housebrands.
Value Fresh
An exclusive range of FairPrice housebrand produce, 'Value Fresh', offering a range of 30 fresh products comprising fresh vegetables. These are priced 5 to 10 per cent lower than the existing FairPrice housebrand range for fresh produce - 'Pasar'.
Membership Rebate
FairPrice members receive rebates each time you shop at FairPrice. This adds up to a generous rebate at the end of the year.
LinkPoints
Accumulate LinkPoints on your link card with purchases above $20, and use these points to pay for your groceries.
Pioneers Generation Discount
Pioneer Generation members receive a 3% every Monday and Tuesda, while priority queues make it easier for you to make payment.